Unveiling the New Chapter of Kirkpatrick Partners: A Message from Vanessa Alzate
Vanessa Alzate here, and I'm eager to update you on the dynamic transformations unfolding at Kirkpatrick Partners. We've been busy behind the scenes, and I'm delighted to offer a glimpse into the exciting initiatives and innovations coming to fruition in just a few short months.
Being handpicked by Wendy and Jim to usher this iconic brand into its next chapter is a privilege that fills me with awe and gratitude. I am honored to be building upon the profound legacy Don Kirkpatrick instilled in 1954.
Over recent months, I've immersed myself in rich conversations with the Kirkpatrick team, our esteemed facilitators and affiliates, and you – our valued community members. Every insight, every aspiration shared, has been a vital ingredient in shaping the path ahead for Kirkpatrick Partners. Your feedback is not just heard; it's the catalyst for our evolution. We're hard at work infusing fresh energy and pioneering offerings that seamlessly blend our esteemed legacy with a future rich in advancements and enthusiasm.
Check out this video for the full update.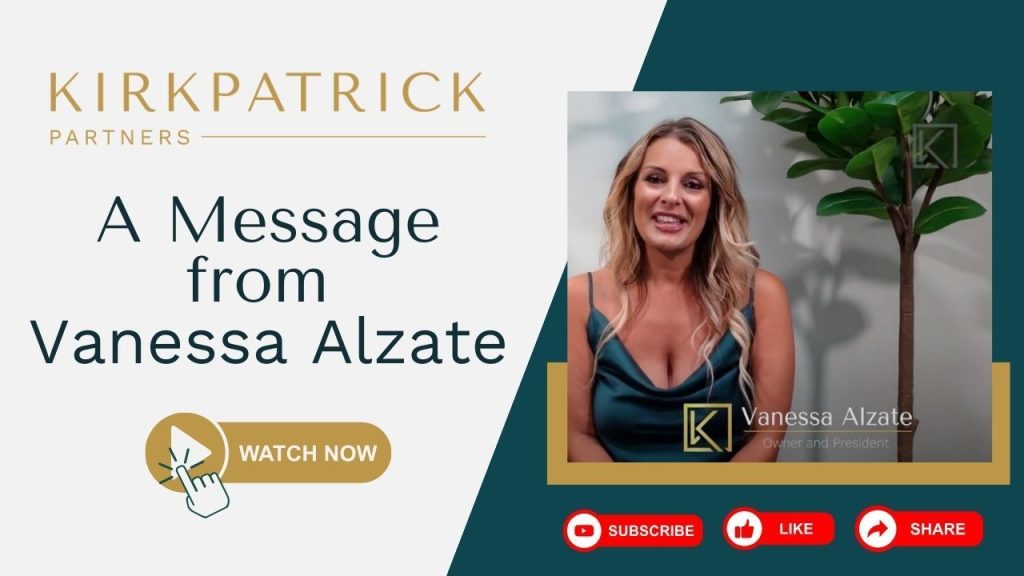 Inside this video, I share:
A deeper insight into my background and passion for learning and development
The meticulous enhancements underway for our certification programs
New resources coming available to you next month
Our plans for brand and website visual rejuvenations
An introduction to the engaging Kirkpatrick Podcast
The start of our grand plans to commemorate the 70th anniversary of the Kirkpatrick Model in 2024
Today, I offer a sneak peek into the refreshed aesthetics of Kirkpatrick Partners, a glimpse of what's to come! These elements will start making their way to our email communications, social media, and learning resources over the next few weeks, with a full website rebrand coming in the new year. 

While we are innovating, the revered model you've come to depend on remains our anchor. As always, we are here to support your success. We are ready to listen and eager to meet your expectations. Any updates made to visuals and our content are truly here just to help empower you with the tools, the knowledge and the skills you need to apply the model at your organization and give you more opportunities to achieve extraordinary results.
 
Your continued trust, partnership, and success in the Kirkpatrick Partners brand is the cornerstone of our journey ahead. I am immensely excited and deeply honored to embark on this transformational journey with you. Here's to the next chapter of innovation, excellence, and unparalleled success!
 
I would love to hear from you. Please do not hesitate to reach out to us, or connect with me on LinkedIn to share any thoughts you may have on the future of Kirkpatrick Partners. 

Looking forward to connecting,
Vanessa & The KP Team